Mi.To. Tech S.r.l.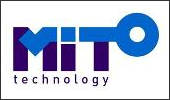 Activity
Mi.To. Tech specialises in services to support the management of intellectual property for public or private institutions needing to develop a proactive strategy in the exploitation of intangible assets. Mi.To is supported by the main Italian technology transfer players in the Italian university sphere and, in general, by a number of major players and professionals in the field of research management and exploitation. The company is involved in providing value-added services related to:
intellectual property management
intellectual property consulting
intellectual property spin off support
Services
Services related to the management of intellectual property.
Target Market
Universities, public research institutions, private research centres.
Contact