Genport S.r.l.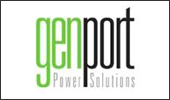 Activity
Genport designs, manufactures and markets portable generators based on fuel cell technology with auxiliary power unit (APU), battery charger (BC) and uninterruptible power supply (UPS) functions for power ratings from 25W to 1500W, based on innovative material technologies designed in collaboration with leading European cell research centres and, in particular, with the "Giulio Natta" Department of Chemistry, Materials and Chemical Engineering of Politecnico di Milano.
Products and services
Fuel cell portable generators.
Target market
Military, Emergency, Biomedical, Telecommunications, Industrial Automation, Nautical.
Contact