Banksealer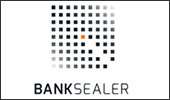 Field
Financial and banking cyber-security
Activity
The significant growth of online banking frauds, fueled by the underground economy of malware, raised the need for effective fraud analysis systems. Banksealer has translated the academic research conducted by the security group at Politecnico di Milano into a semi-automated decision support system that supports the analysis and the fast detection of financial frauds in electronic payment systems.
Products and Services
The BankSealer software is a decision support system for the analysis and for the detection of financial frauds in payment transactions, based on a white box approach that provides analysts easy understandable results, supporting their investigations.
Target Market
Banking/Financial and digital payment institutions
Contact